HEALTHY/ORGANIC MIAMI RESTAURANTS FROM A LOCAL
I'm a major lover of healthy food as for Alfredo.. well, he could live without it. Going out to eat is sometimes problematic for us because, I always want to eat something that my body will thank me for, while Alfredo's main goal is not that… Then I thought, I should make a post for couples that have the same problem! This post is about healthy/organic restaurants that are delicious and we both love.
1. Malibu Farm in Miami Beach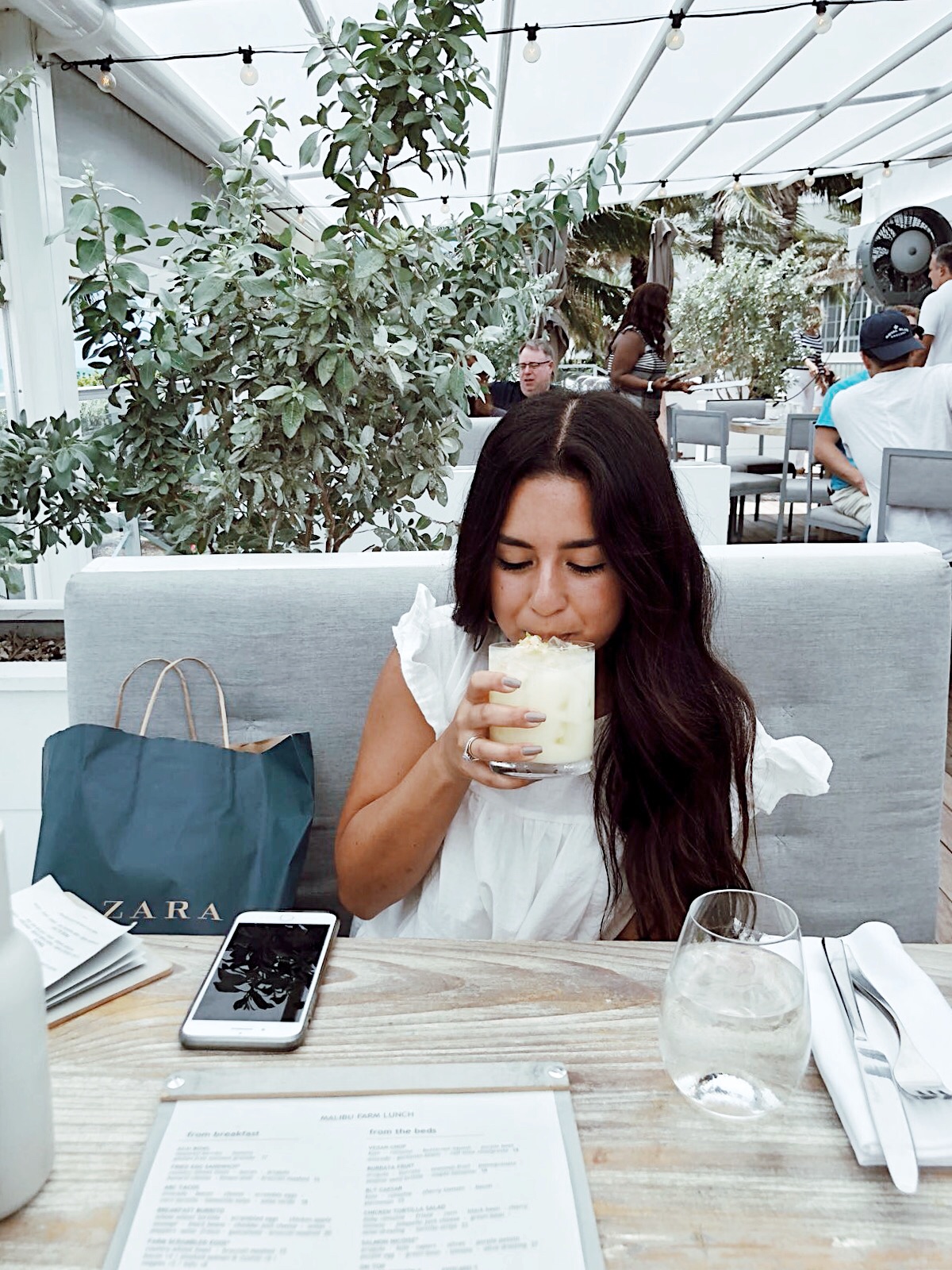 Malibu Farm is an all organic restaurant right on the beach. Beautiful scenery, beautiful ambiance and delicious healthy food.
2. Halves and Wholes in Miami Beach
Halves and Wholes makes the BEST subs in Miami! You guys cannot miss this place. I always get the chicken subs.
3. Le Chick in Wynwood
I always get the salmon with the Brussels sprouts. But the burgers in this place are amazing!
4. PLANTA in Miami Beach
Planta is an amazing organic bar. I fell in love with the ambiance and they also have food.
5. Lolo's Surf Cantina in Miami Beach
Don't get the kale salad - to much apple cider vinegar. But apart from that, everything was DELICIOUS.
6. UPLAND located in Miami Beach
It may not seem like much but the food was amazing. Best omelette I have ever eaten.
7. AVO TACO located in Doral, FL
Okay so I know this doesn't look like much and my picture is horrible, but.. Alfredo and I love tacos and can't get enough of them. This place… their tacos are so good. Every taco is a different experience and the flavors are so different. AND it's so cheap! This is definitely one of our favorite quick fixes.
8. DIRT located in Miami Beach
9. Tap 42 located in Design District and Coral Gables
If you like salmon, you HAVE to order the grilled salmon zen bowl !
10. DICED located in Kendall and West Miami
11. CAFE ROVAL located in Little Haiti
For appetizer: breaking bread and the mezze. For dinner: The beef shawarma with an order of smashed truffle potatoes is delicious. The branzino and yellow snapper is also very good.
12. SMOOTHIE SPOT located in West Kendall, Downtown Miami, Cutlerbay